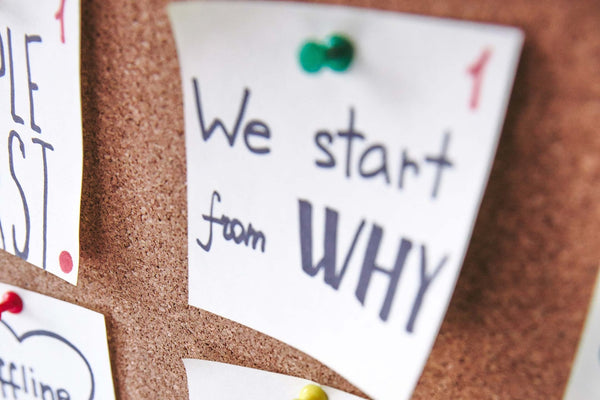 Why Matterport?
Why Matterport? This is a question that I have often asked myself, believe me. Maybe we'll just start with this
How I came to Matterport
In November 2015, I was probably the first Matterport customer from Germany to import the Pro1 camera from the USA. At that time, my first motivation for purchasing this camera was the possibility of being able to digitize locations highly efficiently in order to produce the image material for Virtual Reality Production to be able to win.
Maybe briefly to explain: like many others, I was blown away by the first impressions I had with it Oculus VR Development Kit 2 been able to collect since 2014. I was so enthusiastic and convinced of the market potential that I decided to become an entrepreneur in this area.
So I founded MESH IMAGES BERLIN in the summer of 2015 - still with the original focus as a VR production studio. That was back then reality-based VR content Not easy to manufacture and 360 degree cameras didn't exist yet.
But from everything I could research on the internet, you should go with the Matterport Pro1 Camera Being able to download the finished photo panoramas in decent resolution shortly after taking the photo and even getting an image of the scanned room as a 3D file - that sounded promising to me.
After my first test scan with the Matterport Pro1 camera (serial number C620) on November 15, 2015, I was absolutely thrilled.
Look for yourself! 
3DTour: The first test scan from
15. November 2015

in our co-working space in Berlin-Neukölln 

 

This recording was a few years ago now and I have to say: from today's perspective, the factors that excite me about this tour are completely different than they were back then.

And that brings us right into the topic.  

 
#1 Re-enter memories with Matterport
Sure, at first it feels like it was said casually today "totally crazy" to be able to enter this location or this memory again today. Because that's exactly what it looked like back then - pretty untidy - and as you can see, they were way ahead of their time in terms of design and were already consistently relying on sustainable materials.
#2 The content machine for all assets from just one recording
Of course, the Matterport camera also met my original expectations because I was able to do everything after taking the picture Download photos and had immediate access to it 3D file (from the 3D view) for further VR productions.
But then no one was interested in VR productions anymore. Because everyone we spoke to was blown away by the fact that, in addition to the great virtual tour, there was also the option to download snapshot images and order a floor plan.
Matterport = tour + photos + floor plan. This equation still applies. 
And today there are many more assets that you can pull from a Matterport 3D Tour (paid), but more on that in a moment.
#3 The 3D tour feeling - more than just from photo to photo
The fact that this recording feels so incomparably realistic is of course due to its uniqueness Matterport 3D Tour solution, which combines the 3D scan data with the high-resolution 360° photos; Back then only with 32 megapixels, today with high resolution 134 megapixels per panorama.
And it's also because of the unique 3D view and the dynamic 3D tour player with which you can aAt first glance you gain a comprehensive understanding of the spatial relationships - even years later. No other room plan or photo collection can do this at this speed.
And you know what I'm particularly pleased about: this first tour from 2015 is now also available as a VR production, which leads us wonderfully to the updates.
#4 Automatic further developments - every tour is always up-to-date
This 3D tour has remained largely unchanged since it was recorded. The recording data and my editing are still the same 3D tour as many years ago. 
But if you look closely, of course they fall many new additional features on things that didn't exist back then, e.g. the measurement function in Lineal-Icon, the VR Option, the Share icon and also the Lupe top left are new. Tour movements (transitions) have also become more fluid and better today than they were back then.
This Updates and more Innovations were automatically included in the hosting. Not a minute of additional effort was required to install and activate the features mentioned here. And so, apart from the low image resolution, this 3D tour scan from 2015 still looks totally up-to-date. 
Here is an illustration of the most important Matterport innovations since 2014.
Figure: The Matterport Timeline - Visualization
 

based on the idea and drawing of Hopscotch Interactive

 

I will perhaps go into more detail about the individual events in the Matterport timeline in a later post, but what is important to me in this graphic is the development of the Matterport Virtual Tour Company towards the Digital Twin Company.

Because that is exactly what leads us to the next three points that speak for the Matterport platform.
#5 Matterport Hosting - everything is fine
Hosting with Matterport isn't cheap. The annual fees often start in the 3-digit range and quickly reach the 4-digit range with several models. But what you get in return is just that automatic updates and much more.
It is important to realize that Matterport offers archiving that standardized works, i.e. that too independent the fate of individual people or institutions can still be understood and with which one can in any case continue to work later. Alle Assets are hosted within these fees and can then still be accessed even after years. This is guaranteed to always be in Order in the Matterport Cloud.
Let's take a closer look at what this looks like in our example.

Images: Matterport Cloud - Asset Management - Download the snapshot
 

dated November 20, 2015 with dimensions in inches

 

The Cloud binding and the standardization and yes, of course, this one Lock-In, where you can't just take everything with you, change everything or customize everything, these properties can therefore also be viewed as strengths of the system - at least from institutional perspective.
#6 More Productivity - Communication tools and integrations
#7 Matterport Digital Twins - Spatial Data im Life-Cycle